Search Engine Optimization (SEO) Services
Max Vision Solutions (MVS) offers a comprehensive suite of search engine optimization (SEO) services that can help your business increase its online visibility and improve its search engine rankings. Our team of SEO experts has years of experience in helping businesses across a range of industries achieve their online goals.
What is Search engine optimization (SEO)?
Search Engine Optimization (SEO) is the process of optimizing a website's content, structure, and other factors to improve its visibility and ranking in search engine results pages (SERPs). The goal of SEO is to increase the quantity and quality of organic traffic to a website from search engines. This is achieved by optimizing various aspects of a website, such as its content, keywords, metadata, internal and external linking, mobile responsiveness, and page speed. By improving these factors, a website can rank higher in search engine results pages, leading to increased visibility, traffic, and ultimately, revenue.
How Does MVS Search engine optimization (SEO) Work?
Website audit: The first step is to perform a thorough audit of the website to identify any technical issues that may be affecting its SEO performance. This includes analyzing the site's structure, content, backlinks, and other factors that affect search engine rankings.
Keyword research: MVS SEO team conducts extensive research to identify the most relevant and high-value keywords for the website. These keywords are selected based on their search volume, competition level, and relevance to the website's target audience.
On-page optimization: MVS SEO team optimizes the website's content, meta tags, images, and other on-page elements to improve its relevance and visibility for the targeted keywords.
Off-page optimization: MVS SEO team builds high-quality backlinks to the website from authoritative sources to increase its domain authority and improve its search engine rankings.
Content marketing: MVS SEO team develops and promotes high-quality content that is optimized for search engines and engages the target audience. This includes blog posts, articles, infographics, videos, and other types of content.
Local SEO: MVS SEO team optimizes the website for local search by creating and optimizing local business listings, citation building, and implementing other local SEO tactics.
Reporting and analysis: MVS SEO team provides regular reports on the website's performance, including its search engine rankings, traffic, and other key metrics. They also analyze the data to identify areas for improvement and adjust the SEO strategy accordingly.
Overall, MVS SEO approach focuses on creating a strong foundation for long-term SEO success by addressing technical issues, optimizing on-page and off-page elements, and providing high-quality content that engages the target audience and builds trust with search engines.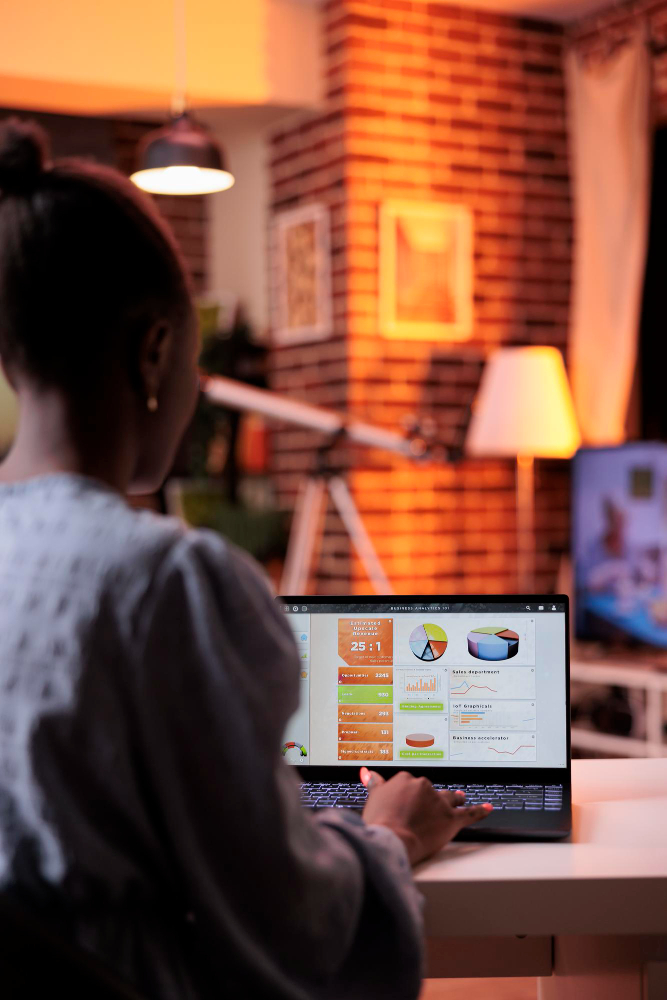 Unlock Your Online Success with MVS SEO Services
MVS
Search engine optimization (SEO)

Services
Content Marketing
MVS offers content marketing services to enhance brand awareness and online visibility. Their skilled team of writers and marketers create engaging and relevant content, optimizing it for search engines. They use various techniques such as blog writing, infographic creation, and video marketing to reach and engage the target audience, ultimately driving more traffic and conversions to the website.
SEO Consultancy
MVS provides expert SEO consultancy services to help businesses improve their online visibility and attract more traffic to their website. With a data-driven approach and in-depth analysis of your website, we offer customized strategies and recommendations that can enhance your search engine rankings and drive more conversions.
Digital PR
MVS Digital PR involves the promotion of your brand and content through online channels, including news sites, blogs, and social media. We identify and target key influencers and media outlets to increase your brand's visibility and credibility. Our approach includes developing creative content, outreach to media outlets, and monitoring and analyzing results to continually improve our strategy.
Onsite SEO
MVS Onsite SEO services optimize website content, structure, and HTML to improve its relevance and make it search engine friendly. This includes optimizing titles, meta descriptions, headers, images, and internal links. We also identify technical issues that affect website performance and provide recommendations to improve website speed, mobile-friendliness, and UX.
Keyword & Market Research
Max Vision Solutions conducts comprehensive keyword and market research to identify high-potential keywords and target audience demographics. This research is crucial in developing effective SEO strategies and optimizing website content to increase organic traffic and improve search engine rankings.
Graphics & Interactive Content
MVS creates graphics and interactive content that engage users and enhance the overall user experience. From infographics to videos, our team designs visually appealing content that is easy to understand and shareable across multiple platforms. Our goal is to help businesses communicate their message effectively and stand out in the crowded digital landscape.
Technical SEO Audit
MVS Technical SEO Audit involves a thorough analysis of the website's technical factors that affect its ranking. Our experts identify the website's technical issues, suggest solutions, and optimize the website for search engines. The technical SEO audit includes analyzing website structure, metadata, website speed, mobile-friendliness, and other factors to enhance the website's visibility and ranking.
Link Building
MVS implements white hat link building techniques to acquire high-quality backlinks for your website. We focus on building relevant links that help increase your website's visibility and drive organic traffic. Our link building strategies are customized based on your industry and niche, ensuring optimal results and improved search engine rankings.
Reporting and Analysis
MVS provides regular reporting and analysis of SEO campaigns to measure progress and ROI. Our team uses various analytics tools to track key performance indicators, identify areas for improvement, and adjust strategies accordingly. We provide detailed reports with clear and concise insights that help clients make informed decisions and optimize online presence.
Boost Your
Online Presence
Boost Your Online Presence with our Expert SEO Services. Improve your website's search engine ranking and drive more traffic to your site.
Drive More Traffic with MVS SEO Strategies
Trusted
Search Engine Optimization (SEO) Marketing

Company in India

Max Vision Solutions is a highly reputable and trusted SEO marketing company based in India, providing customized and result-oriented SEO services to businesses of all sizes and industries. Our team of experts uses the latest SEO strategies and techniques to help our clients improve their search engine rankings, drive more traffic to their websites, and ultimately increase their online visibility and revenue.
Experienced Team
Max Vision Solutions has an experienced team of SEO professionals who have a deep understanding of search engine algorithms and use industry best practices to optimize websites for higher search engine rankings and increased organic traffic.
Customized Solutions
MVS offers customized solutions that are tailored to meet the unique needs of each client. Our team of experts analyzes your business requirements and creates a personalized strategy that delivers optimal results. We ensure that our solutions align with your business goals and objectives.
Value-Driven Solutions
MVS delivers value-driven solutions by leveraging its expertise in technology, marketing, and business to help clients achieve their goals. Our solutions are tailored to meet the unique needs of each client.
360-Degree Solutions
Max Vision Solutions offers comprehensive 360-degree solutions for SEO services, including keyword research, technical SEO audit, content marketing, link building, reporting, and analysis. We ensure maximum visibility and higher ROI for your business.
Transparent Communication
At Max Vision Solutions, we prioritize transparent communication with our clients to ensure they are aware of every step we take in their project. This helps us build trust and strong relationships with our clients.
Competitive Pricing
Max Vision Solutions offers competitive pricing without compromising on quality. We believe in providing affordable SEO solutions to our clients while ensuring that they receive high-quality services that meet their needs and exceed their expectations.
Your Questions Answered (FAQ)
Search Engine Optimization (SEO)
Services

- FAQ
Q. What is SEO?
SEO stands for Search Engine Optimization. It is the process of optimizing a website to increase its visibility and ranking on search engine results pages (SERPs). The goal of SEO is to improve the quality and quantity of traffic to a website from search engines like Google, Bing, and Yahoo.
Q.
Why is SEO important for my business?
SEO is important because it helps your website to be discovered by potential customers when they are searching for products or services related to your business. Ranking high in search results can drive more traffic to your website, increase brand awareness, and ultimately lead to more sales.
Q.
What are the different types of SEO?
There are three main types of SEO: on-page SEO, off-page SEO, and technical SEO. On-page SEO involves optimizing the content and structure of a website's individual pages to make them more search engine friendly. Off-page SEO involves building backlinks from other websites to improve a website's authority and trustworthiness. Technical SEO involves optimizing a website's technical elements like page speed, mobile-friendliness, and schema markup.
Q. How long does it take to see results from SEO?
The time it takes to see results from SEO can vary depending on a variety of factors, such as the competitiveness of your industry, the quality of your website's content, and the strength of your backlink profile. In general, it can take several months to see significant improvements in your website's rankings and traffic.
Q.
What is the difference between organic and paid search results?
Organic search results are the unpaid listings that appear on search engine results pages (SERPs) based on their relevance and authority for the searched keyword or phrase. Paid search results, on the other hand, are ads that appear on the top or bottom of the SERPs, which businesses pay for on a per-click basis.
Q. How much does SEO cost?
The cost of SEO services can vary widely depending on a variety of factors such as the size of your website, the level of competition in your industry, and the scope of the work required. In general, you can expect to pay anywhere from a few hundred to several thousand dollars per month for ongoing SEO services.
Q. What kind of results can I expect from SEO?
The results you can expect from SEO will depend on a variety of factors, including your industry, your competition, and your specific goals. Some businesses may see significant increases in traffic and sales, while others may see more modest improvements. It's important to have realistic expectations and work with an SEO professional to set achievable goals.